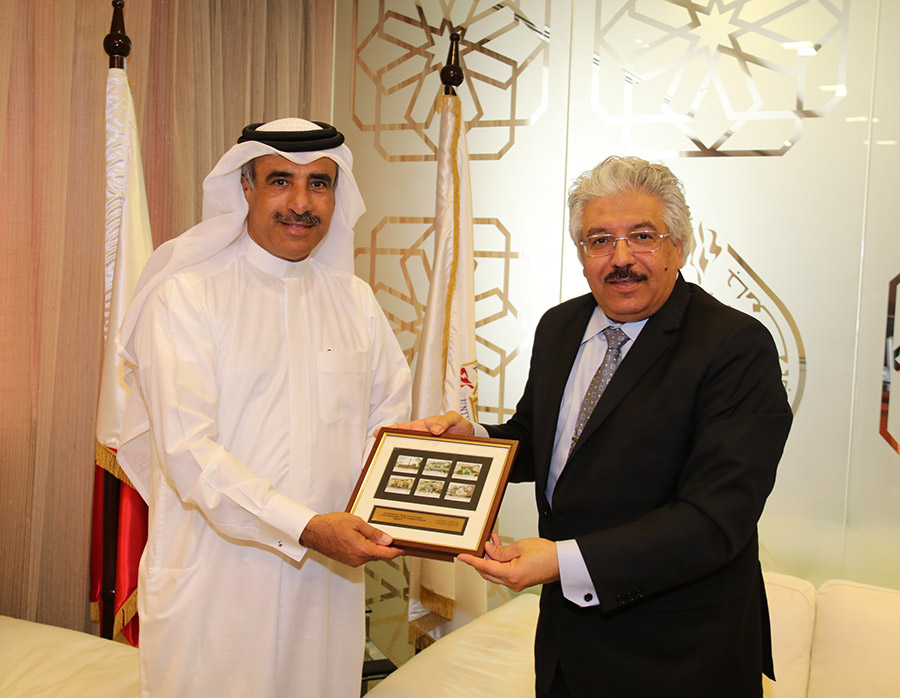 The University of Bahrain signed a memorandum of cooperation with the British Prince Foundation for building community for the period 2017-2021 to develop the Master program in Environment and Sustainable Development (ESD) in which a new stream in Sustainable Urbanism was introduced. The new stream was launched in 2018, and since then, the prince foundation experts have participated in delivering the new stream modules and supervising students' thesis.
Goals of Partnership
To develop and institutional basis for cooperation and exchange.
To offer a jointly developed MSc in Environment and Sustainable Development, which will be a postgraduate degree programme offered by the University of Bahrain, where students are admitted through the College of Science
To devise relevant curricula in the fields of environmental studies and sustainable urbanism, including biological biodiversity, land use and management, environmental law, sustainable transport and place making and urban design.
To provide for the coordination and continuity of these programmes to ensure that the mutual goals are achieved.
Outcomes of the Partnership
The University of Bahrain and the Prince Foundation launched the Sustainable Urbanism, which is the second stream of master's program in Environment and Sustainable Development (ESD)
Students enrolled in sustainable Urbanism are currently working on the completion of the thesis component of the program. These theses cover the following areas: compact city, study of using solar photovoltaic energy on houses rooftops, sustainable industrial building, among others.
http://www.uob.edu.bh/index.php/14-latest-news/1510-2017-04-19-05-16-43